Lego Campaign D&AD 2020

2020, Advertising

Project completed for the D&AD New Blood Awards 2020.


Lego want to reconnect their brand with teengers of the world today. Even though it is a famous children's brand, you're never too old to play with Lego.

The campaign had to be named #rebuildtheworld. My idea was to create a Lego emoji keyboard. The Lego emoji keyboard turns texts into powerful statements because one brick at a time you can rebuild the world. Teenagers can use their creativity to create and share their own message and encourage others to do the same. Simply download from the App store and share your creations.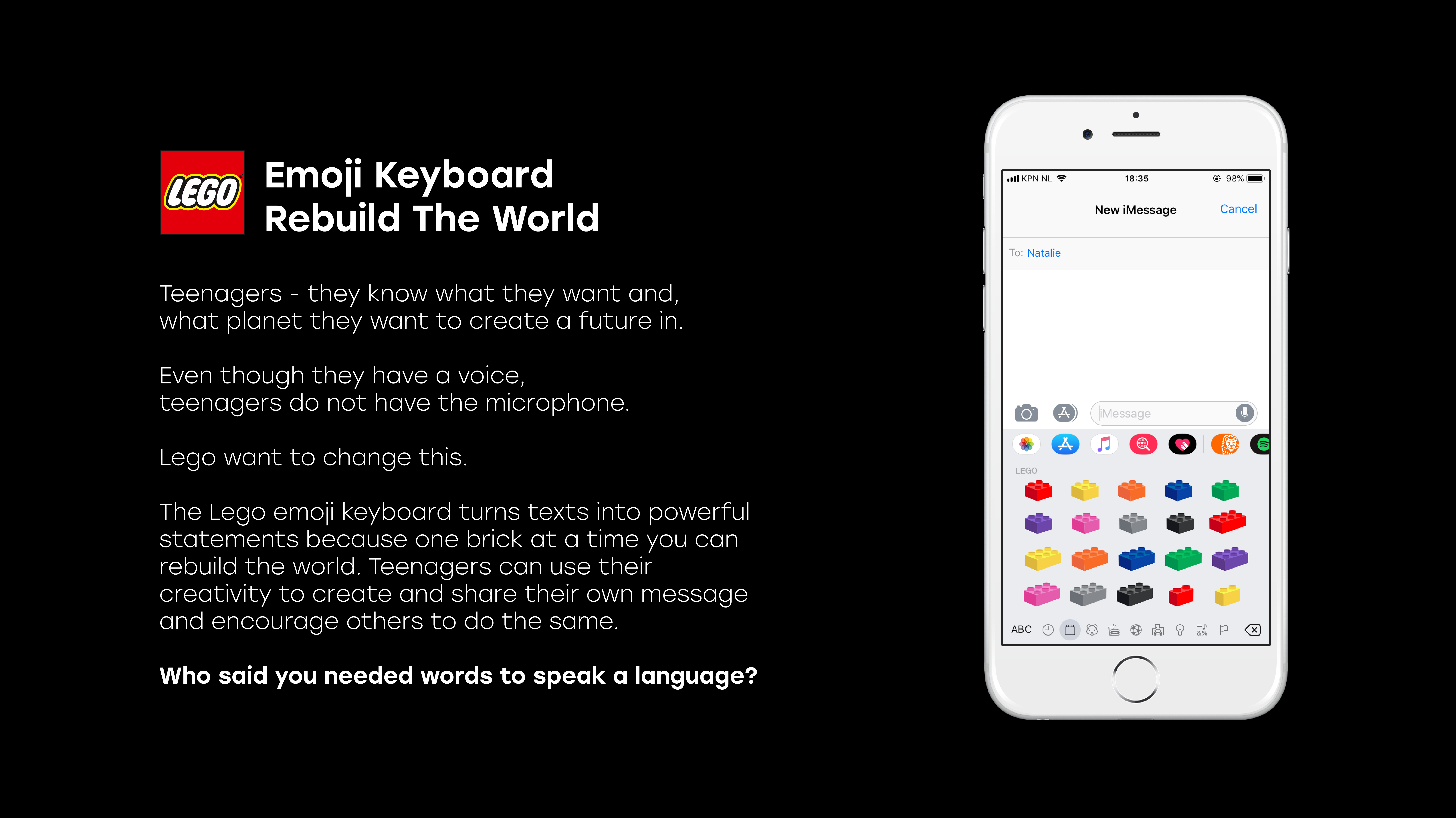 © 2022